ENJOY THE BEST POOL EXPERIENCE WITH OLHAUSEN
Owning a high-quality pool table is the most enjoyable way to play pool, and Olhausen will always be your best choice based on our commitment to top quality and service.
Olhausen offers the finest pool tables in the United States and around the world, crafted from a variety of exceptional materials to ensure an incredible experience.
Olhausen pool tables all come with the best quality slate, frame, rails, and cushions, with a wide range of options in our collection.
Regardless of your room size, there will always be a perfect Olhausen pool table for you.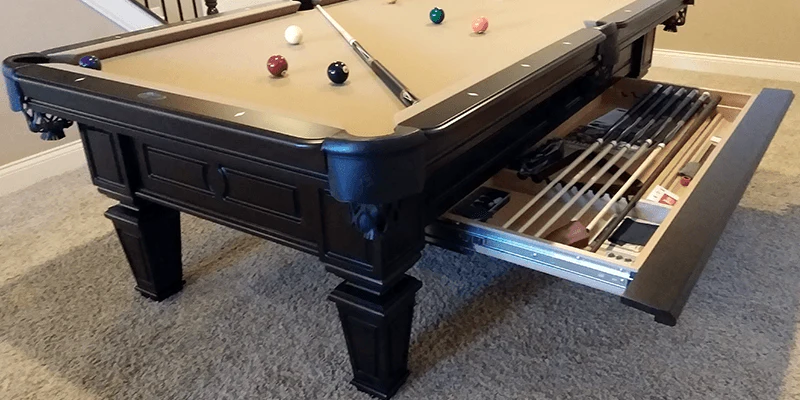 Playing pool is an incredible experience when you own a high-quality pool table. Olhausen offers a wide range of sizes and designs made in the USA for every billiard enthusiast.
Olhausen pool tables are made right here in the USA and crafted with a commitment to quality that will enhance the aesthetics of any room.
Choose your pool table from our signature series or custom design your own to match your designated room size and style.
After selecting the size specifications of your pool table, consider checking out some of Olhausen's billiard accessories.
Olhausen is a leading pool table manufacturer in the industry. With over 300 dealers across the globe, contact Billiards Plus today to search the best fitting table for you.